Quilting and Sewing
All kinds of D.I.Y. material and fabric products
Sewing
When my wife retired, she joined the local quilters guild and soon started asking if I could make acrylic rulers and special size templates for her friends.
Thus, a new line was born.
The Roll A Long Template set is specially designed to increase or decrease the size of existing patterns such as applique.
It can be used in the art world as well or anywhere you need to gradually change a size by echoing the original design.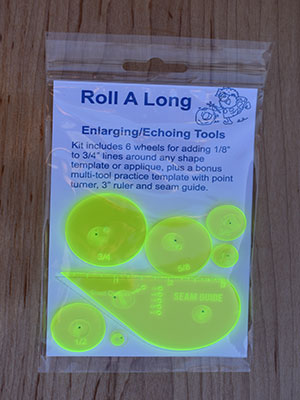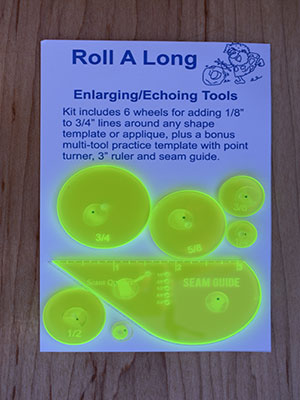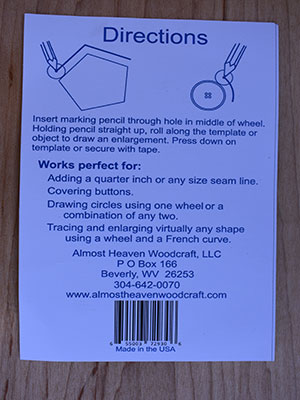 The Roll A Long Template set sells for $13.99
Buy now
Our Fabric Covered Balloon Template Sets are a fun way to add interest and dimension to any child's party, college football game, family reunions or informal get-togethers.
Using your choice of fabric, create a 10" or 6" ball, insert a balloon and let the fun begin!
Have an embroidery machine? Embroidery your school mascot, family name, child's name, the possibilities are limitless.
Best of all, they are safe for children. Not recommended for helium.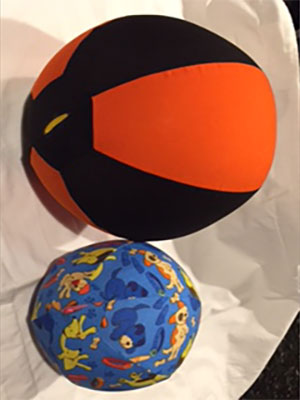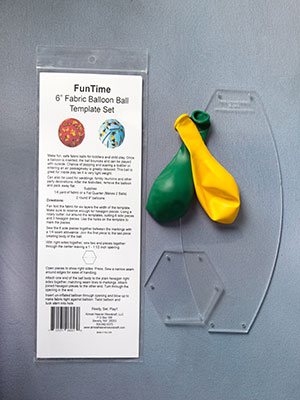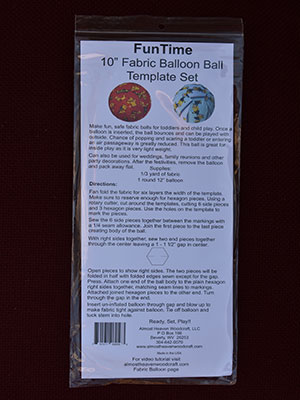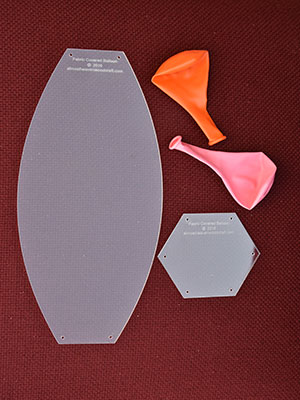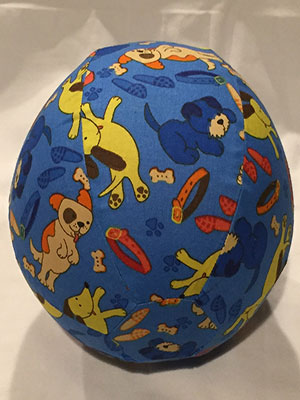 The 10" Fabric Covered Balloon Template Set is $18.79, while the 6" goes for $16.79
Buy now
Carol's Box Corners Template
A friend needed a tool to create perfect box corners for large pillows. Carol's Box Corners Template allows you to make 1" to 5" perfectly square corners.
This tool is also useful when making purses, window seat covers, or other upholstery needs.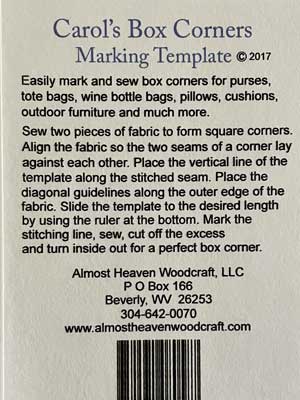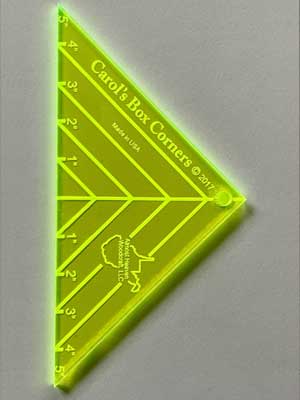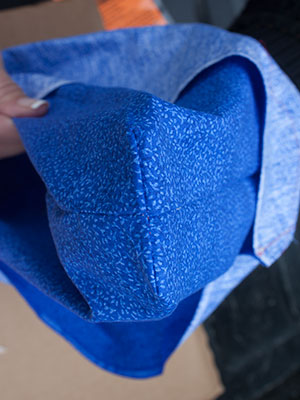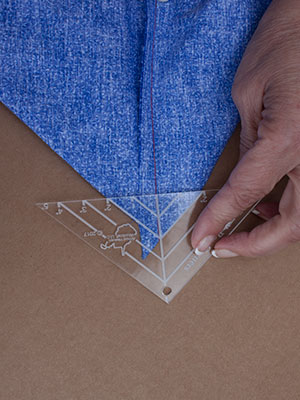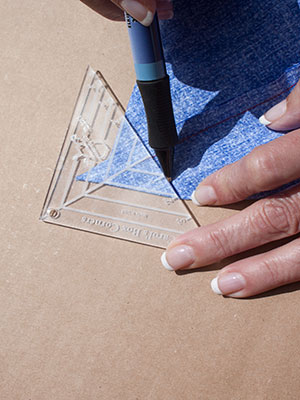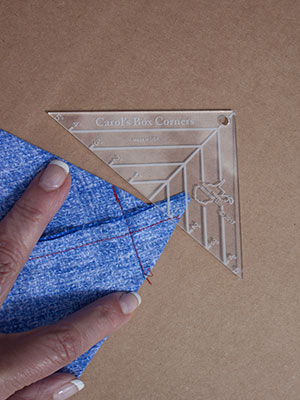 Carol's Box Corners sells for $7.99
Buy now
The Stitcher's Friend is a 9-in-1 Ruler that has seam guides, 6" ruler, point turner, 45 and 60 degree lines and a seam press. One handy tool in one place.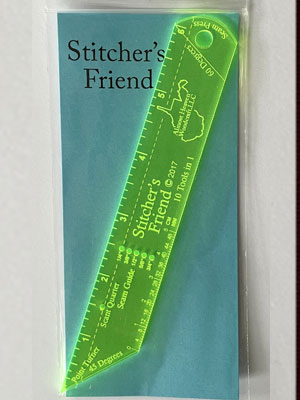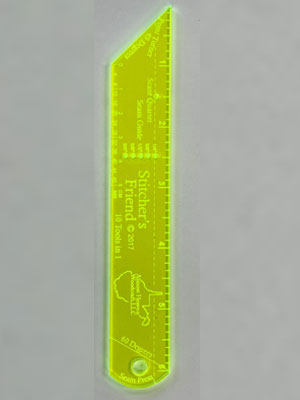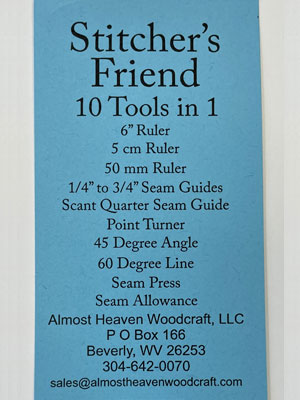 It sells for $3.99.
Buy now
Let us custom design your acrylic ruler and templates or personally engrave your own acrylic rulers . We can also provide promotional products for use at quilting guilds, retreats, or sewing centers. Shipping on all acrylic rulers and templates is FREE!
---